Trans-Siberian Railroad Tour Food
Do you want to feel what Russian cuisine is? Have you ever tried Russian food? Original Beef Stroganoff, Chak-Chak, Rye Bread, Pelmeni, Ukha, Pozy? The legendary Trans-Siberian Railroad Tour provides a great opportunity not only to see how big and diverse Russia is but also to try it with its various food. Russian Food on the Trans-Siberian Railroad is a pure adventure! You start from traditional national Russian cuisine, then while moving from west to east you have a chance to know Tatar food, Buryat cuisine and at the end Korean food. It could be called a gastronomic adventure, but it is more than that!
---
Moscow
Being the capital of Russia, Moscow is the place where you can find any food you want and all this food will be beyond your expectations, no matter whether it is Russian Borscht or Lebanon Kebab. Just open TripAdvisor and find the cuisine you want more.
What we offer here in Moscow is a secret party. A cooking class which allows you to learn how to cook this comprehensive Russian food. Usually, our cooking class consists of Beef Stroganoff or Borscht, Shuba salad, homemade pickled cabbage, cucumbers, and mushrooms to serve with vodka. If you do not drink alcohol then we may cook Syrniki and have tea. Yes, Russians can drink tea at any moment of the day!
What is Beef Stroganoff?
All over the world Beef Stroganoff is known as a Russian national dish, but it is not quite so. Finely chopped, fried pieces of meat in thick tomato-sour cream sauce first appeared in Odessa on the so-called "open table", which, according to the customs of the nobles of that time, was held by the Governor-General of Novorossia Count Alexander Stroganov.
This dish was invented not by Stroganov himself who was a rich and a famous man but by his cook. The cook who invented the recipe of the Beef Stroganoff dish very successfully combined the French method of roasting meat with the Russian version of serving the dish (the sauce was added to the dish, and not served separately). Later on, Beef Stroganoff got all-Russian fame and started to appear in all Russian cuisine cookbooks. Researchers of national culinary traditions consider beef stroganoff to belong to the Russian culinary school, although this dish cannot be called a national one.
Shuba or "Herring under a fur coat" (shuba means fur coat in Russian) is a salad made of herring, carrot, onion, potatoes, and mayonnaise. It is a very popular salad in Russia and the countries of the former USSR. Approximately from the mid-1970s, this salad became a traditional dish for a New Year's table. The history of the salad is rather interesting, our local guides will share it with you for sure.
Syrniki are farm-cheese pancakes. A favorite Russian dessert for breakfast or any time of the day because it's really tasty and healthier than any other dessert. Get to know the recipe and secret ingredients at Moscow cooking class.
We promise that after this experience you will become a Russian food expert!
If you want to visit Russian cuisine restaurant, Moscow is a great place for it, Find out the list of best Russian cuisine restaurants in Moscow.
---
Trans-Siberian Railroad Food.
Russian supermarket visit.
After experiencing cooking class it's time to get ready for the train. A train is going to be your home for a period of time, so you should take care of your food beforehand. Take care of your snacks as in the train you always want to chew something.
In case you have a special diet do not forget to buy the necessary food in the supermarket. You may visit any supermarket near the Trans-Siberian Railroad Station or we offer to visit Eliseevsky Store and only here you may enjoy the luxurious decoration of sales areas in Neo-Baroque style and buy products at the same time.
Bear in mind that the only way of heating food in a train is hot water, so it's better to buy ready-to-eat food, such as instant food (noodles, potatoes). It's good to buy some cheese, bread, salami, smoked chicken, nuts, chocolate, tea bags and coffee, note that smoked food cannot stay long without the fridge.
Food on the Trans-Siberian Railroad train. Train restaurant.
There is a restaurant carriage on any train, so you may eat there but do not expect restaurant quality food, it will be simple but good and it can provide you a change of pace. You may communicate with the fellow travellers there and it could be fun.
Trans-Siberian Railroad Food. Russian food from local vendors at train stops.
Platform food is also a way to buy some cooked food. The local sellers are lined up by the train and it looks like an outdoor market. Usually, it happens at large train stops when your train stops for more than 15 minutes. You may hop off the train and buy home-made food so look at the seller if you trust him or not. You may buy vareniki (literally in Russian "boiled things", like dumplings filled with potatoes, cabbage, cottage cheese or cherries) or pies or pastry. Look what your neighbours buy at stops, as some stops are famous for its fish, some for pies, etc.
Trans-Siberian Railroad Food. How to arrange your meal.
Read some tips on how to feel on a train at home.
There is a tradition in Russian trains to share a meal with your neighbours, so do not be surprised if you will be offered some pies, snacks or sweets and prepare something for your carriage attendants, it will be very much appreciated for sure.
There is a boiler with hot water at the beginning of every train carriage, so you may easily use it to make noodles or tea. Buy tea at Provodnitsa, it's cheap and it will definitely make her happy and you may become friends for the trip. Trans-Siberian Railroad Provodnitsa is a train conductor, like a manager of the carriage, such a "train angel", who is responsible for her carriage to be clean and tidy, knows the timetable by heart, will not let you oversleep your train stop, be hungry as you can buy also snacks and water at her and bored as you may chat with her. They work in shifts, so when one provodnitsa sleeps there is another one to take care of passengers.
If you go for a long-distance eat first the food can spoil without the fridge.
Smoking is prohibited in trains. Strong alcohol beverages are also not allowed but you may buy the so-called "light alcohol drinks" like beer and wine in the restaurant carriage. Some people buy beer at stops and drink it carefully not attracting much attention in their compartment.
Some tickets include meals, these meals will be brought right in your compartment. E.g. if you travel on the overnight train to St.Petersburg breakfast is usually included in the ticket.
---
Kazan
Kazan is not only a Muslim side of Russia with the mixture of cultures, languages, the Kazan Kremlin which citadel was declared UNESCO World Heritage Site but also one-of-a-kind Tatar cuisine.
If you were in Kazan and didn't try Echpochmak and Chak-Chak you were not there!
Echpochmak is a symbol of the Tatar cuisine. This triangular pie (echpochmak is translated as a triangle) – the king of Tatar baking culture. It is made from yeast dough stuffed with lamb, potatoes, and onions. Echpochmak is not only a form. Its main feature is that a pie is filled with raw stuff, it is baked simultaneously with the dough. You may find echpochmak everywhere: in simple cafes, supermarkets, and fine restaurants.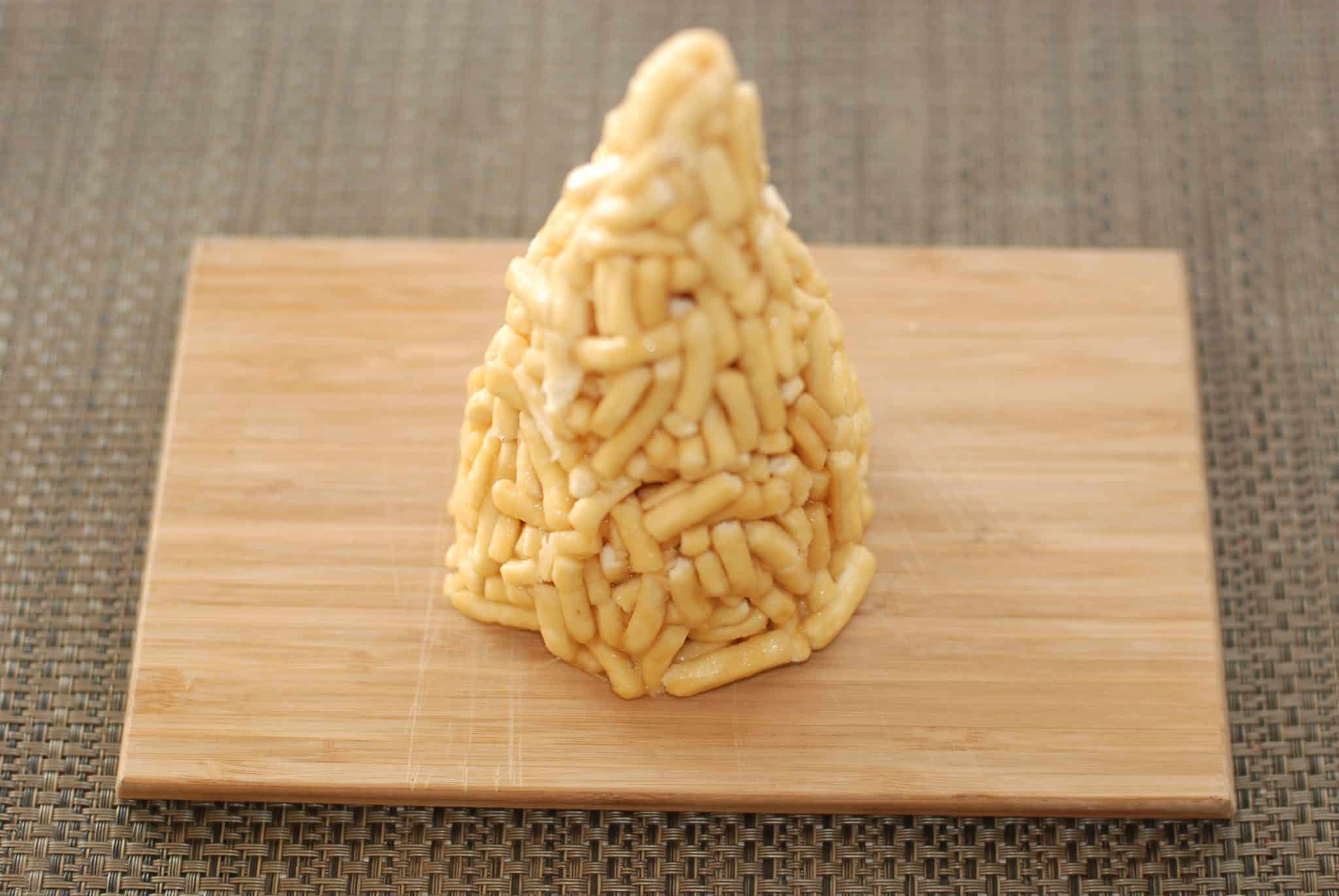 Chak-Chak means "a tiny bit", is a traditional festive sweet dish, which can be cooked only by patient and skillful housewife. It is a dessert made of soft dough in the form of small sticks, impregnated with honey. In the old days, it used to be an essential dish for a wedding ceremony.
---
Maly Turysh
Maly Turysh with its great story of "sustainable tourism in action" provides an opportunity to try local honey and candies, to go to the forest and pick up mushrooms and berries.
What is more, you have a chance to try Russian banya and as a tradition after hot steam and being warmed up, you go to a cold shower in summer or jump directly into the snow in winter. After that, it is so nice to have a cup of hot tea with local herbs.
As you see Russian soul can be felt here to its full extent.
---
Yekaterinburg
Yekaterinburg – right in the middle of the Ural mountains being the fourth biggest city in Russia tying together East and West Russia is a good place to get back to the typical Russian food.
And this is Pelmeni – Russian boiled dumplings stuffed with meat, pork, lamb, poultry. The dish is usually accompanied with sour cream with garlic or served in broth.
They say that pelmeni came to Siberia and the Urals from Mongolia and then spread to Eastern Europe. Hunters liked the dish as it is easy-to-cook, tasty, nourishing food that could be taken for long trips in winter.
---
Krasnoyarsk
Krasnoyarsk is famous for Stolby Nature Reserve, Yenisei River and this is the geographical center of Russia.
One interesting experience that we offer here in Krasnoyarsk is visiting a typical summer residence or as it is called in Russia "dacha". Dacha is a piece of land with a small house and a garden located near the city. You will spend time in a real local family who grows their own fruits, vegetables, berries in their garden. And the cherry on top will be homemade pancakes, "bliny" with the homemade jam.
Bliny are Russian pancakes. They are considered to be the oldest dish of Russian cuisine since they appeared before the IX century. Pancakes that are cooked in Russia, have differences from those of other countries. They have a special dough which is mobile so bliny are thin and soft. Bliny are round and yellow and remind the sun! That is why they are the symbol of Russian holiday Maslenitsa. This is the festival to celebrate the end of the winter and welcoming of the spring bright and warm sun.
The tradition of Maslenitsa celebration is a long story, welcome to Russia to feel it yourself. What worth doing is try Bliny or Russian Pancakes which can be served with caviar, mushrooms, jam, sour cream, and of course, lots of butter. By the way the name of the holiday, Maslenitsa is derived from "maslo", which means butter or oil in Russian.?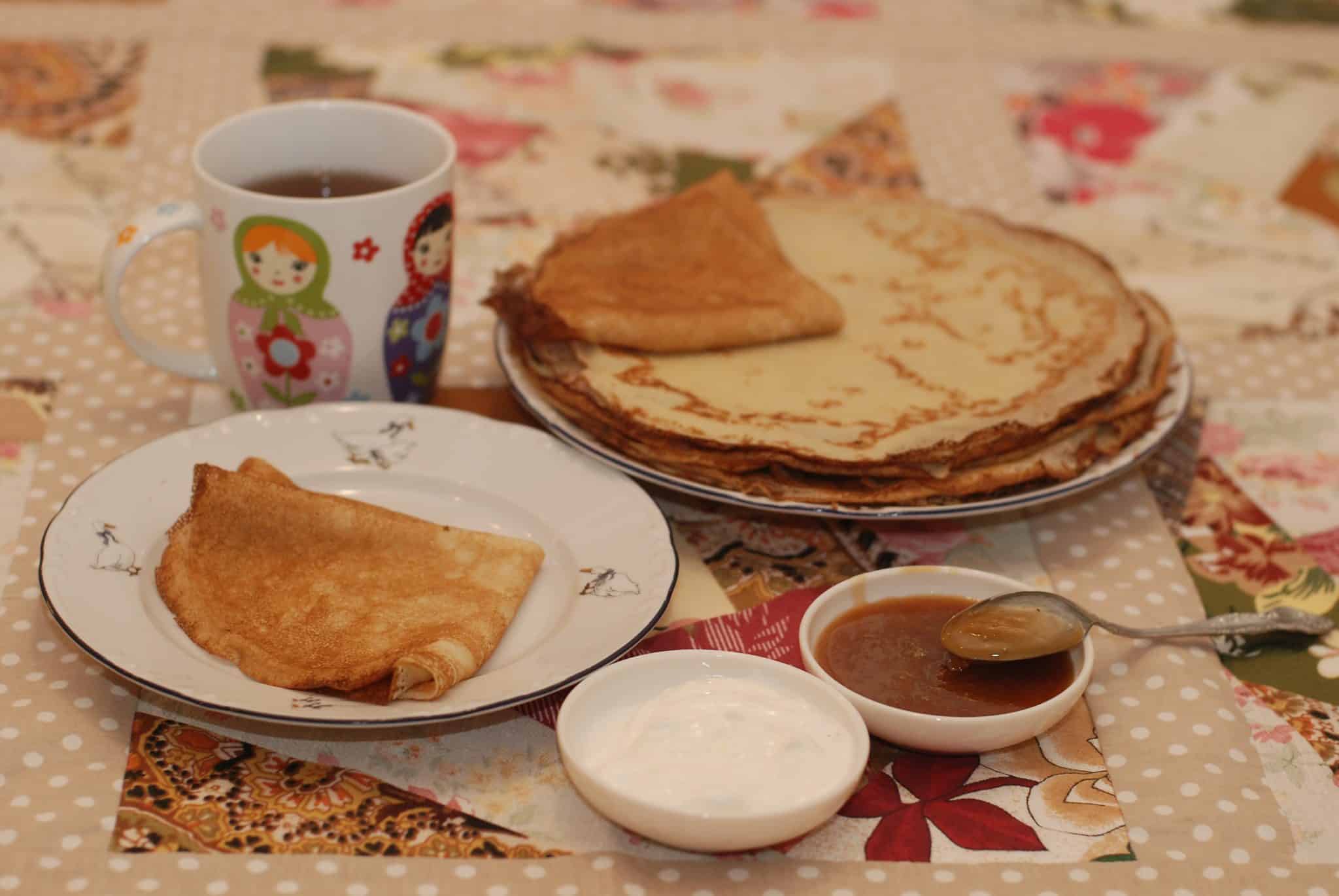 ---
Irkutsk Baikal
Some people travelling to Russia want to try Russian vodka and they can easily do it on our Vodka tour in Moscow, but what needs attention also is Russian Craft Beer.
During Irkutsk city tour you will have a chance to try Russian Craft Beer in a local bar where you can find around 300 specialties of author's beer. In Russia, there is a number of small private breweries, which brew beer with their individual technology. Each brewer does not just brew beer according to his own recipe, which he developed over the years, and sometimes for centuries. A brewer also adds a piece of his soul in every bottle, which is impossible in industrial brewing.
While travelling on Baikal Lake, try local Russian food.  E.g. smoked fish named Pelyad. Why Pelyad and not famous Omul fish? Since 2017 catch of Omul is prohibited on Lake Baikal to prevent the extinction and poaching damage. Bear in mind that the real Omul come in the restaurants and in shops from fish-farms and many vendors mispresent Pelyad as Omul, though Pelyad is very tasty too.
Drink herbal tea with homemade pies "pirozhki" that can be filled with meat, eggs with green onion, fish with rice or apples and our favorite staff is cabbage with eggs. Pirozhki are small pies shaped like a boat or can be rectangle or round made from yeast-raised dough. Each housewife usually has her own favorite type of pies.
Try Baikal water – drink it just from the Lake. The most ecologically clear water in the world. We are lucky to have such a Siberian pearl in our country! Unfortunately, not everybody feels the responsibility to preserve its pureness and ecology, read more here.
---
Ulan Ude
In Ulan Ude, you find yourself in the capital of the Republic of Buryatia. In the main Russian Buddhist center. It is a piece of Asia in the middle of Siberia. It borders with Mongolia and includes a half of Baikal.
Buryat people are extremely hospitable people!
As a rule, our tourists spend one evening with a real local family of our guide Tumun. Sincere stories, old legends and funny tales from this hospitable family are accompanied with a great amount of local Buryat cuisine dishes.
One of the tastiest dishes is traditional buzy – mince in dough cooked on steam, similar to Georgian khinkali or Uzbek manty. Buzy have the shape of a cup and they traditionally are eaten with hands.
---
Vladivostok
Feel very far away from Moscow but still, you are in Russia! And this is amazing, 9000 km is passed, 7 time-zones are crossed.
One very surprising fact in Vladivostok, the last point of the Trans-Siberian Railroad tour, is that Korean food is very popular in Vladivostok. You can easily find kimchi, spicy garlicky carrots, pickled crunchy fiddlehead ferns, and mushrooms. The pian-se (a steamed pie with cabbage, meat, and spices) is a signature item of the Far Eastern fast-food menu.
---
Now you see how diverse is Russian food that people eat here! Dishes that we've written about above are the minor part of all Russian food that you will try during the 21-days Trans-Siberian Railroad adventure. Do not forget to try Ukha, Borscht, Solyanka, Shchi, Olivier Salad, Kholodets, Golubtsy, Medovik and other.
Enjoy the specialities of the Russian, Tatar, Buryat, Siberian cuisine. It is important to enjoy the local recipe, which for centuries absorbed the traditions and customs of the local people, their culture of cooking. Food may help you to reveal the secret Russian soul and understand the mentality of people who live on the huge territory of Russia.
Of course, the Trans-Siberian Railway tour is much more than just a simple gastronomic tour. It is 21 days of trying exotic dishes made of local products. Read more about the Trans-Siberian railroad here and start planning your tour right now!
If you still hesitate to start planning your Trans-Siberian Railroad Tour in winter jump into this article!